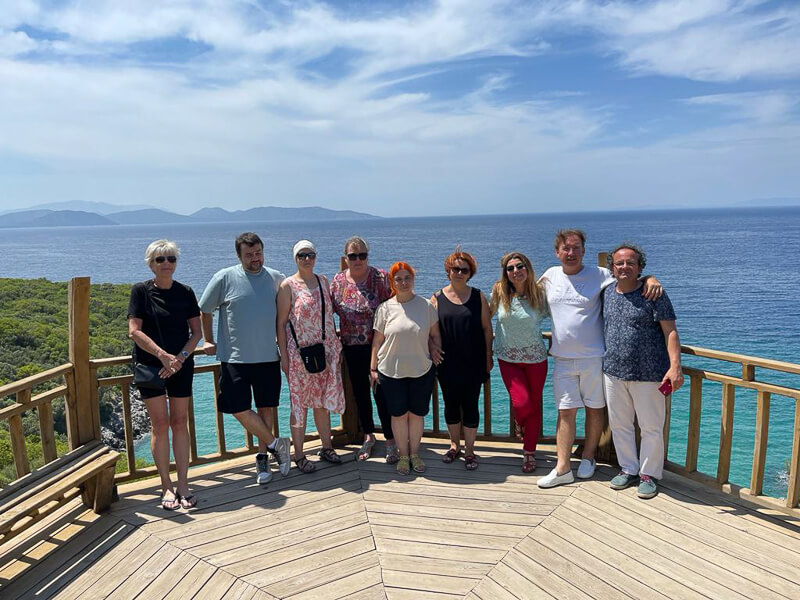 The 2nd TPM of the BoconTeam project took place between the 5th and 6th of June 2022, in Aydin, Turkey.
The main topic covered in this meeting was the upcoming LTTA that will take place in Romania, from the 18th to the 22nd of July. The partners discussed organizational issues regarding this LTTA, whilst also touching upon the dissemination activities and the communication plan, the social media plan and posting calendar and the updates that need to be done on the projects's website.
The host organization – Aydin Education, Culture and Art Association made sure to allow the participants to experience the more authentic part of Tukey and organized several cultural activities that showcased the beauty of the country.
Day 1 - Sunday, June 6, 2022
| | | | |
| --- | --- | --- | --- |
| Time | Activity | Presenter | Location |
| 08:00 – 20:00 | Arrival of Participants | All Partners | Aydın, Türkiye |
Day 2 - Monday, June 7, 2022
| | | | |
| --- | --- | --- | --- |
| Time | Activity | Presenter | Location |
| 09:30 | Registration of participants, Welcome, Introduction | All Partners | Aydın, Türkiye |
| 10:00 | Revision of organizational tasks | All Partners | Aydın, Türkiye |
| 10:30 | Coffee Break | All Partners | Aydın, Türkiye |
| 11:00 | Project Overview(Dissemination and communication plan, project website, social media) | All Partners | Aydın, Türkiye |
| 12:00 | Work plan and planning of next activity (3rd LTTA in Romania) | All Partners | Aydın, Türkiye |
| 13:00 | Lunch | All Partners | Aydın, Türkiye |
| 14:00 | Meeting Evaluation and Open Discussion | All Partners | Aydın, Türkiye |
| 15:00 | Cultural activities | All Partners | Aydın, Türkiye |
| 17:00 | Certificates of attendance | All Partners | Aydın, Türkiye |
| 19:00 | Dinner | All Partners | Aydın, Türkiye |