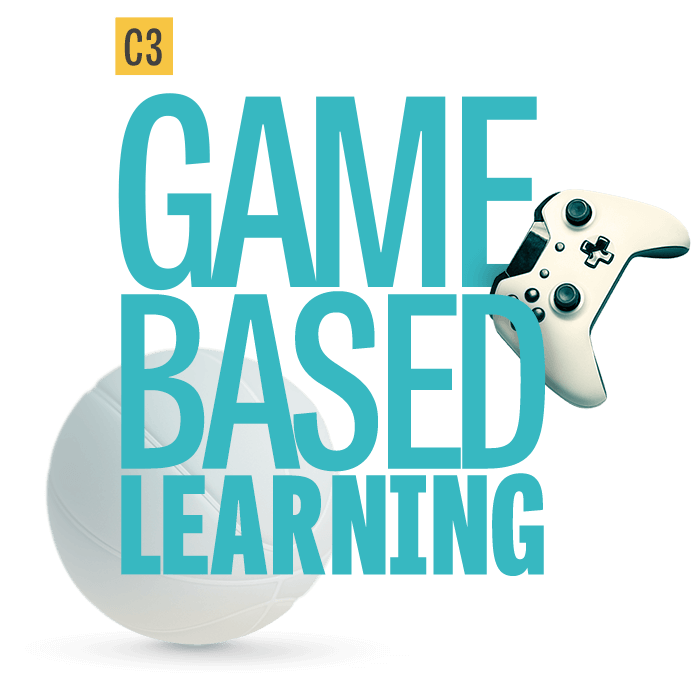 Our third course will deal with the benefits and difficulties of gamification in education. We have prepared many interesting practical and theoretical activities. We have tried to find exciting insights into gamification, and because Maramureș is deeply rooted in tradition, we have tried to show ways in which gamification has always been used to empower learners, without the theoretical and technological support available today.
We hope the emphasis on interactivity and action for all of the events we have prepared will ensure that it will be a great success and a very useful learning process.
See you in Baia Mare!
Day 1 - Monday, July 18, Training Session
Time EET

Activity

Presenter

Location

14:00 – 14:30

Welcome, Introduction, organizational tasks

Rita Sabău | Rogepa

Str. Progresului, no. 43, Baia Mare

14:30 – 16:00

Game Based Learning approach in education

Brainstorming and creativity activities

Feedback from the participants

Rita Sabău | Rogepa

Str. Progresului, no. 43, Baia Mare

16:00 – 16:30

Coffee Break

All Partners

Str. Progresului, no. 43, Baia Mare

16:30 – 18:00

Game Based Learning in Adult Education

Adults' participation in the games

Rita Sabău | Rogepa

Str. Progresului, no. 43, Baia Mare

16:30 – 18:00

Different types of games used to improve adult education

Vlad Marinescu | Rogepa

Str. Progresului, no. 43, Baia Mare

19:00

Dinner

Baia Mare, City Center
Day 2 - Tuesday, July 19, Training with Round Trip in Maramureș
Time EET

Activity

Presenter

Location

09:00 – 13:00

Different types of games used to improve adult education trough cultural activities in Maramureș County

Road trip, travelling by minibus with english speaking guide

St. Michael and Gabriel Wooden Church, Șurdești
Vasile Borodi, local craftsman, Sârbi
Bârsana Monastery, Bârsana

Rogepa

Maramureș, Romania

13:00 – 15:00

Lunch

Doina Guesthouse

Vadu Izei, Maramureș

15:00 – 17:00

Evaluation techniques through non-winning games

Road trip, travelling by minibus

Merry Cemetery, Săpânța
Stan Ioan Pătraș Memorial House, Săpânța

Rogepa

Maramureș, Romania
Day 3 - Wednesay, July 20, Training Session
Time EET

Activity

Presenter

Location

09:00 – 09:30

Creation of design groups

Rogepa

Baia Mare, City Center

09:30 – 15:00

Game Based Learning methods in the course environment

Treasure hunting in Baia Mare

Rogepa

Baia Mare, City Center

19:00 – 20:00

Dinner

 

Baia Mare, City Center
Day 4 - Thursday, July 21, Training Session
Time EET

Activity

Presenter

Location

09:00 – 11:00

Positive and negative aspects of Game Based Learning

Rogepa

Rogepa | Rural Office

Băiuț, Maramureș

11:00 – 11:30

Coffee Break

Rogepa | Rural Office

Băiuț, Maramureș

11:30 – 13:00

EU dimension of Game Based Learning Application

Rogepa

Rogepa | Rural Office

Băiuț, Maramureș

13:00 – 15:00

Lunch

Rogepa | Rural Office

Băiuț, Maramureș

15:00 – 17:00

Individual Projects, Presentations and Evaluation

Rogepa

Rogepa | Rural Office

Băiuț, Maramureș
Day 5 - Friday, July 22, Training Session
Time EET

Activity

Presenter

Location

09:00 – 11:00

Sharing adult education game experiences

Rogepa

Str. Progresului, no. 43, Baia Mare

11:00 – 11:30

Coffee Break

Str. Progresului, no. 43, Baia Mare

11:30 – 13:00

Recommendation discussion

Certificate ceremony

Rogepa

Str. Progresului, no. 43, Baia Mare

13:00 – 15:00

Lunch

Baia Mare, City Center