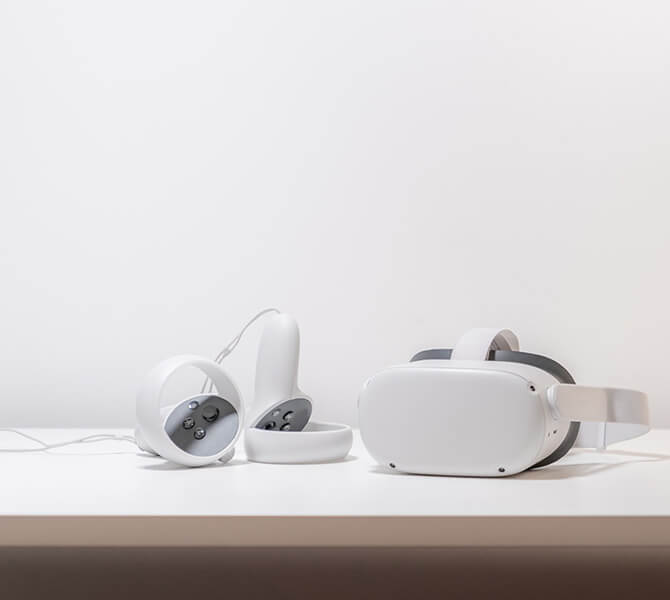 Our second course will be centered around AR as a tool for education. We have prepared many interesting practical and theoretical activities. We will see some real-world examples of AR usage, and we will learn to create our own augmented reality teaching tools.
We hope the emphasis on interactivity and action for all of the events we have prepared will ensure that this event will be a great success and a very useful learning process.
See you in Magdeburg! 
Day 1 - Monday, November 29, Training Session
Time CET

Activity

Presenter

Location

11:00

Welcome to FA-Magdeburg

Ralf Sachsenmaier

Berlin

11:30 – 17:00

Typology

AR usage prevalence in European Union countries

Demonstration of AR applications in learning phases

Ralf Sachsenmaier – FA-Magdeburg

Berlin

17:00 – 17:30

Coffee Break

All Partners

Berlin

17:30

Free Time

All Partners

Berlin
Day 2 - Tuesday, November 30, Training Session
Time CET

Activity

Presenter

Location

09:00 – 10:30

Application

Augumented Reality general presentation, software presentation, hardware applications, examples.

Creating AR Content theory and practice

AR Group work

Michael Urbig
– FA-Magdeburg

Schönebecker str. 82, Magdeburg

10:30 – 11:00

Coffee Break

 

Schönebecker str. 82, Magdeburg

11:00 – 13:00

Application

Augumented Reality general presentation, software presentation, hardware applications, examples.

Creating AR Content theory and practice

AR Group work

Michael Urbig
– FA-Magdeburg

Schönebecker str. 82, Magdeburg

13:00 – 18:00

Free Time

 

Magdeburg

18:00 – 19:00

Dinner at the Christmas Market

All Partners

Alter Markt 1, Magdeburg
Day 3 - Wednesday, December 1, Training Session
Time CET

Activity

Presenter

Location

09:00 – 10:30

Session Mapping and planning AR

Creating AR Content, theory and practice

AR group work

Liviana Marinescu
Ralf Sachsenmaier
– FA-Magdeburg

Schönebecker str. 82, Magdeburg

10:30 – 11:00

Coffee Break

 

Schönebecker str. 82, Magdeburg

11:00 – 13:00

Session Mapping and planning AR

Creating AR Content, theory and practice

AR group work

Liviana Marinescu
Ralf Sachsenmaier
– FA-Magdeburg

Schönebecker str. 82, Magdeburg

13:00 – 16:00

Cultural activities

All partners

Magdeburg
Day 4 - Thursday, December 2, Training Session
Time CET

Activity

Presenter

Location

13:00 – 14:30

Introduction

General concepts of Total Quality Management in education

Liviana Marinescu
– FA-Magdeburg

Schönebecker str. 82, Magdeburg

14:30 – 15:00

Coffee Break

 

Schönebecker str. 82, Magdeburg

15:00 – 17:00

Support debate on Key competences for 21st century citizens

Liviana Marinescu
– FA-Magdeburg

Schönebecker str. 82, Magdeburg

18:00

Dinner

All Partners

Magdeburg
Day 5 - Friday, December 3
Time CET

Activity

Presenter

Location

09:00 – 10:30

Summary and Closure

Interdisciplinary promotion with augumented reality, Methodology

Presentation and evaluation of Group Projects

Liviana Marinescu
Ralf Sachsenmaier
– FA-Magdeburg

Schönebecker str. 82, Magdeburg

10:30 – 11:00

Coffee Break

 

Schönebecker str. 82, Magdeburg

11:00 – 13:00

Summary and Closure

Interdisciplinary promotion with augumented reality, Methodology

Presentation and evaluation of Group Projects

Liviana Marinescu
Ralf Sachsenmaier
– FA-Magdeburg

Schönebecker str. 82, Magdeburg

13:00

Certificates and end of meeting

Liviana Marinescu
Ralf Sachsenmaier
– FA-Magdeburg

Schönebecker str. 82, Magdeburg